CLK Buying Spree Continues With 264-Unit Acquisition In Jonesboro, Arkansas!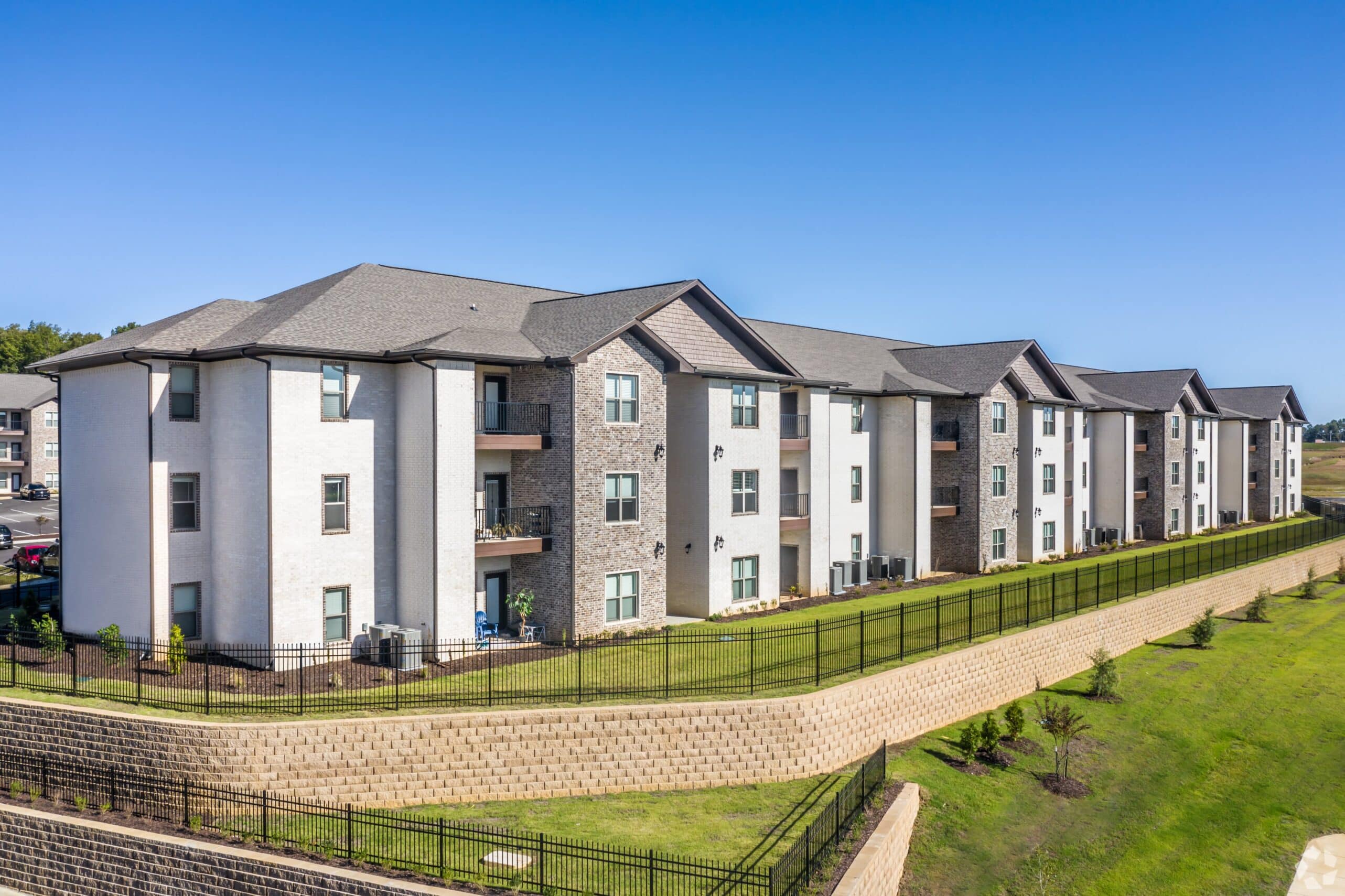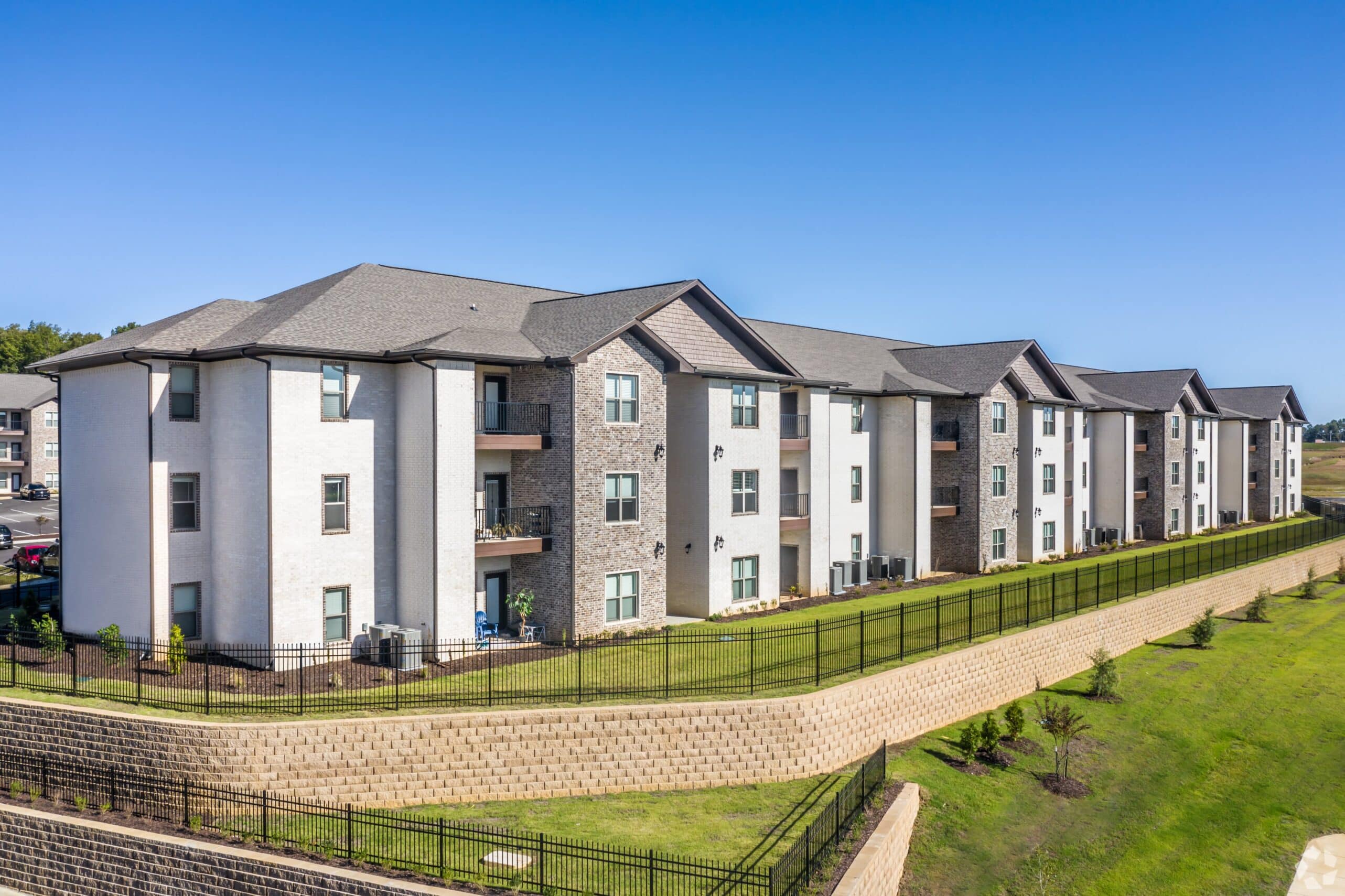 CLK Properties is excited to announce the acquisition of The Landing at Greensborough Village, an attractive newly developed property, totaling 264-units located in Jonesboro, Arkansas.
Developed in 2020, this best-in-class community is comprised of three story buildings dressed in brick façades, topped pitched roofs.  The apartments feature luxurious finishes and modern layouts, complimented by the properties best-in-class amenity set, offering a resort style swimming pool, modern clubhouse, outdoor kitchen and resident lounge and a modern fitness room.  Located 70 miles (one hour) northwest of Memphis TN,
Located 70 miles (one hour) northwest of Memphis TN, Jonesboro, Arkansas is a rapidly growing regional hub, serving as the economic focal point of Northeast Arkansas. Jonesboro, Arkansas has a stable and growing economic base anchored by its sizeable healthcare, higher education and manufacturing sectors. The Property is located adjacent to Arkansas State University, the second largest employer in Jonesboro, with 2,829 employees and 14,000 students enrolled. The University is located only 1 mile from The Property, a 4 minute drive to campus.   While Jonesboro has a large university presence, healthcare is actually the metro's largest employment sector, serving as a medical hub for residents of Northeast Arkansas and Southeast Missouri.  St. Bernard's Medical Center and Baptist Medical are two of the three largest employers in Jonesboro, employing roughly 7,000 combined, located less than 10 minutes from The Landing. Together, these economic anchors attract a high-income, well-educated renter profile to The Property and area. 
"We are thrilled to add The Village of Greensborough Village to our portfolio," said Craig Koenigsberg, founder and CEO of CLK Properties, "The recently developed asset is the premier apartment community within the market, situated directly in the path of growth of Jonesboro. We're excited to plant the CLK flag in this market, and expand our presence within the region ."
The property is very well located within the metro and is an essential component of Jonesboro's $500 million Master Plan development known as Greensborough Village.  Coined by the developer as "a city within a city", the Greensborough Village Master Plan attracts an upper-middle class profile for its convenient proximity to employers, as well as its best-in-class retail options and neighborhood.  CLK has extensive experience and success operating in smaller markets like Jonesboro.   CLK currently owns and operates 2,300 units, 70 miles from Jonesboro in Memphis, TN, where CLK's Multifamily Management division is also headquartered. 
Please reach out to [email protected] if you have any questions regarding this transaction or would like to discuss any investment opportunities with us.